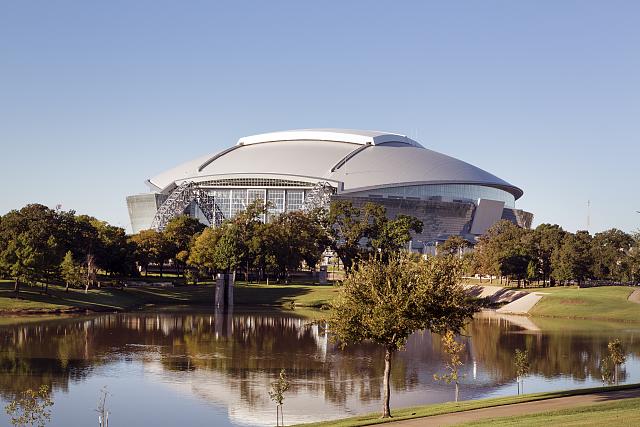 Arlington, Texas. You've definitely heard of it if you're a fan of Texas sports, Texas amusement parks, or "good ole'" Texas food. Right in the middle of Dallas and Fort Worth, Arlington is the entertainment heart of North Texas.

When it comes to Arlington, it can't just be described in words. You get the sights, sounds and aromas that keep visitors traveling to and from Arlington year round. It can't just be described as "fun" for someone to believe it.

It's where you can walk outside on any given summer day and hear the faint screams of park goers who've left their stomachs at the top of the Titan rollercoaster at Six Flags. It's where the lights at Cowboys Stadium ignite the skyline and can be seen for miles around. It's where Rangers Ballpark in Arlington cradles spectators against the summer sky, fresh with smoke from home run fireworks.

Arlington is home to area well-known shopping centers including the Parks at Arlington, Lincoln Square, and the Shoppes at Brownstone Village, a one-of-a-kind marketplace.

Football and College Bowl season makes its way to Cowboys Stadium in early fall attracting diehard pigskin fanatics to Arlington, where we take football seriously. Not forgetting that for the past two years, the two-time ALCS champs Texas Rangers have brought out-of-town baseball fans to Rangers Ballpark for not one, but two World Series legs!