Texas Museums Destinations .... Texas Attractions
Some of the Museums destination found All Across Texas include The Nolan Ryan Exhibit Center, White Deer Land Museum, XIT Museum, Scott & White Log Cabin Museum, Heritage Museum, National Center for Childrens Illustrated Literature, Delta County Museum, African American Museum, Heritage Village-Museum of Texas Handmade Furniture, El Paso Museum of Art, . Just to name a few.
Texas Museums Destinations
Port Isabel Historical Museum is a state-of-the-art facility located i....
Treasures of the Gulf Museum spotlights three 1554 Spanish shipwrecks.....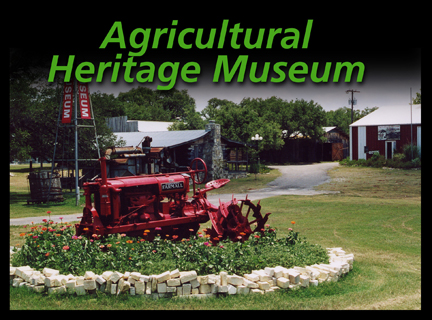 The Agricultural Heritage Museum is a non-profit organization establis....

Built in1914 this gin one of the last integrated air-system gins in Am....
Step back in time when cotton was king. The historic 1914 Burton Farme....
This museum displays machinery and artifacts dating back to the pionee....

Fourteen acres and 400 rose varieties testify to Tylers standing as th....