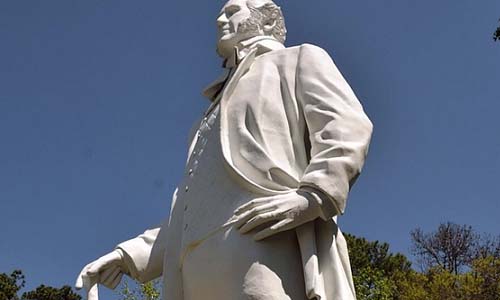 A Tribute to Courage the Sam Houston Statue was designed and constructed by artist David Adickes. He dedicated the statue to the City of Huntsville on October 22,1994. It is the worlds tallest statue of an American Hero at 67 feet tall on a 10 foot sunset granite base.

Make sure to stop by the visitor's center at the base of the statue. Within the Visitors Center, you will find an assortment of visitor information including unique videos, brochures, maps, and a friendly Texas ambassador to help plan your day.

Also check out our souvenir Gift Shop full of Texas treasures, collectibles and memorabilia.