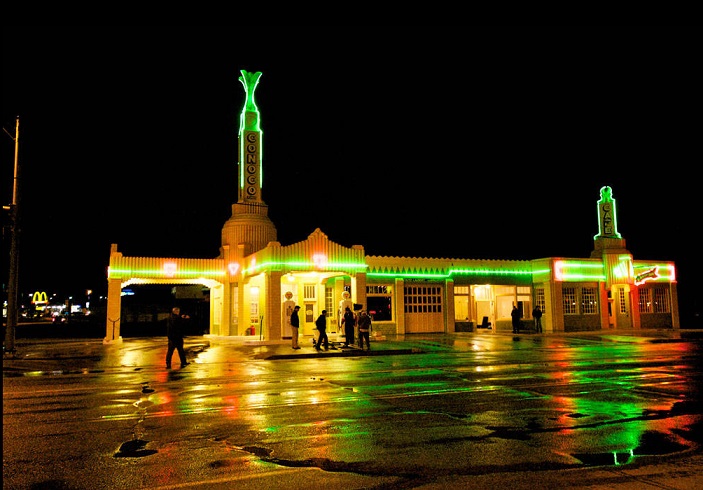 The U Drop Inn is fully restored 1936 cafe and gas station and serves as the visitor information center.

One the most (if not the most) photographed buildings on the entire 2448 mile stretch of Old Route 66, they have thousands of visitors each year.

With some 508 linear feet of neon (now LED) on the building, it is photographed literally 24/7.

Used as the inspiration and model for Ramone's Body Art in the movie "Cars" also adds to the popularity.