Railway Museum of San Angelo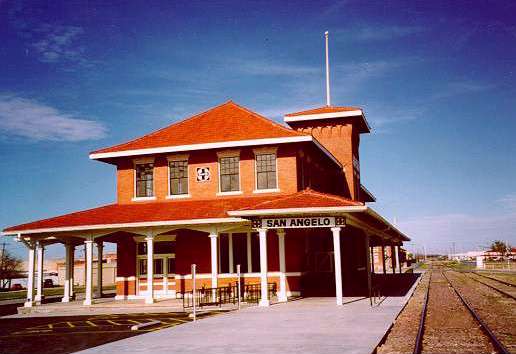 Built by the Kansas City, Mexico and Orient Railroad (KCM&O) in 1909 this building was one of a kind. For a small town in 1909 of just over 6,500 this was a very large structure and the second largest building in San Angelo at the time.

The KCM&O used the building for Passenger service and as their Texas corporate headquarters up until they were purchased by the Santa Fe which moved from their smaller facilities on the North side of town in 1929.

The last scheduled passenger train departed from the depot in 1965.