Rosenberg, Texas Attractions
Things To See And Do In Rosenberg, Texas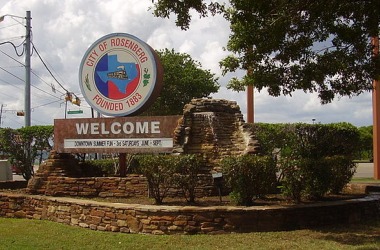 This historic cemetery formerly known as the Woodmen of the World Cemetery was established by Rosenberg Camp No. 535. The names of the citys early settlers and leaders can be found among grave markers....

Spend the day or a weekend exploring the Historic Downtown District that boasts an eclectic mix of eateries and shops featuring antiques collectibles art boutiques handmade furniture spa services and ....
Building constructed by Russian immigrants.....
Home of the founder of the Fort Bend Telephone Company.....
The home is located on a 1824 Stephen F. Austin land grant and was built as a wedding gift.....
This building had the first electric lights in town and held baptism services in the Brazos River until the 1930s.....
This home which architectural features include ornate columns and classical revival details sits in the area of Rosenberg once known as silk stocking row.....

Located in the Vogelsang Building in the Historic Downtown District the Company welcomes 62 guests every Friday and Saturday night to the best in live repertory theater performance. Admission fee appl....
Since opening in 2002 the museum has amassed a collection of artifacts maps photographs semaphores wig-wag and memorabilia detailing the history of the Great Rails in and around Rosenberg and Fort Ben....
Where Is Rosenberg, Texas ?