Grapevine, Texas Attractions
Things To See And Do In Grapevine, Texas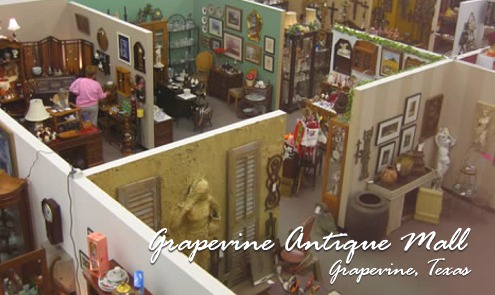 Come visit our mall with a family of over 120 dealers who invite you to come in and have a good time and don't forget to take advantage of our Layaway policy to make things easier for the Holidays! Ou....
Stroll and drive through the Historic District in Tarrant Countys oldest settlement Grapevine Texas. Begin at the Cotton Belt Depot and walk northbound on Main Street.....
The Palace Theatre Arts Center--comprised of the Lancaster Theatre and the Palace Theatre--is the gem of Main Street. The Palace a restored 1940s art-deco style building provides a unique downtown ent....
Originally the site of the St. Louis & Southwestern (Cotton Belt) Railroad depot and cotton docks the Grapevine Heritage Foundation has developed this three acre area into a heritage education center.....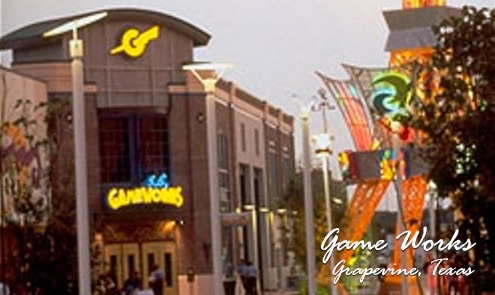 GameWorks strives to meet a variety of moods and needs by offering finger foods at the snack bar scrumptious meals at the sizzling grill drinks with flair at the full-service bar and a massive high-in....
When the Texas sun sets the Glass Cactus Nightclub comes alive with nightly live entertainment and dancing as well as creative cocktails and club cuisine.....
Whether you have 8 or 800 people at a Main Event party... They provide the FUN! With a variety of venues extensive meal selections and custom-order buffets; there is always plenty of action and someth....
Bear Creek Golf Club is among the Dallas-Fort Worth areas favorite classic golf courses. Designed by the distinguished Ted Robinson and proudly managed by Billy Casper Golf Bear Creek is a great place....
Cowboys Golf Club is the worlds first NFL-themed golf course. What a great destination for business entertainment corporate tournaments executive meetings and special events.....
Originally designed by Byron Nelson and Joe Finger the Grapevine Golf Course opened to its first players in 1979. Located just east of Lake Grapevine Dam off Fairway Drive the course has provided golf....
Where Is Grapevine, Texas ?